QCSportsNet's state playoff coverage begins this week with Illinois and Iowa girls basketball playoff action! We have you covered across the region with United Township, Moline, and Rock Island girls basketball beginning their journeys to Redbird Arena at Illinois State University. The Pleasant Valley girls basketball team will begin its playoff action on Saturday night.
We don't forget about the boys scene, as MAC and Western Big 6 action continues this week featuring two in-town rivalries. Pleasant Valley and Davenport Central face off on Tuesday night, while Alleman is at Rock Island on Friday night
Our entire schedule for the week is below. Please note that because of game conflicts, some games may be on alternate channels. Please follow the broadcast links where noted.
Join QCSportsNet all season long for great high school basketball coverage!
* indicates games that are if necessary. Please continue to check QCSportsNet.com for updated game listing.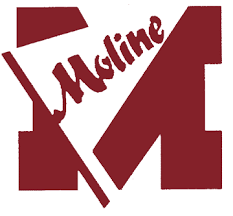 Tuesday, February 13th – Moline girls vs Danville at Bradley-Bourbannias regional, pregame 7:10 PM/tipoff 7:30 PM
* Thursday, February 15th – Moline girls Bradley-Bourbannais regional final, pregame 6:40 PM/tipoff 7 PM
Friday, February 16th – Moline boys at Galesburg, pregame 7:10 PM/tipoff 7:30 PM

Tuesday, February 13th – Pleasant Valley boys at Davenport Central, pregame 7:10 PM/tipoff 7:30 PM
Friday, February 16th – Pleasant Valley boys vs Muscatine, pregame 7:10 PM/tipoff 7:30 PM
Saturday, February 17th – Pleasant Valley girls vs Davenport North/Davenport West winner, Iowa Class 5A girls regional semifinal, pregame 6:40 PM/tipoff 7 PM


Monday, February 12th – United Township girls vs Bloomington at Pekin Regional, pregame 5:40 PM/tipoff 6 PM
Wednesday, February 14th – United Township boys vs. Chicago Quest, pregame 6:10 PM/tipoff 6:30 PM
* Friday, February 16th – United Township girls in regional final at Pekin, pregame 6:40 PM/tipoff 7 PM
Saturday, February 17th – United Township boys vs DePue, pregame 6:10 PM/tipoff 7 PM