QCSportsNet opens 2017 with a wall-to-wall slate of games this weekend. The weekend starts with a Western Big 6 girls matchup as United Township visits Rock Island Alleman. Pleasant Valley, and United Township boys basketball return to the hardwood with Friday night action. Rock Island and UT return for Saturday night non-conference action.
On Saturday night, QCSportsNet will present special coverage from the IH Mississippi Valley Credit Union Shootout. Girls basketball takes center stage from Augustana College with QCSportsNet airing the final three games of the shootout. Please note that all three of the shootout games will air exclusively on our Pleasant Valley channel to address conflicts with the Rock Island and United Township games. Full game listings are below.
Start your 2017 basketball schedule with the Quad Cities' live local sports leader, QCSportsNet!
United Township vs. North Scott – 4:45 PM pregame, 5 PM tipoff
Pleasant Valley vs. Moline – 6:30 PM pregame, 6:45 PM tipoff
Rock Island vs. Davenport North – 8:15 PM pregame, 8:30 PM tipoff

Thursday, January 5th – UT girls at Rock Island Alleman (6:15 PM pregame, 6:30 PM tipoff)
Friday, January 6th – UT boys at Peoria Quest Charter Academy (7:10 PM pregame, 7:30 PM tipoff)
Saturday, January 7th – UT girls vs. North Scott (IHMVCU Shootout at Augustana) – 4:45 PM pregame, 5 PM tipoff on qcsn.co/pvspartans
Saturday, January 7th – UT boys vs. Pekin (6:10 PM pregame, 6:30 PM tipoff)

Click here for live Rock Island broadcasts (note that the Rock Island IHMVCU Shootout girls game will only air on our Pleasant Valley channel to avoid conflicts with the Rock Island boys game Saturday night)
Thursday, January 5th – Rock Island girls vs. Galesburg (6:15 PM pregame, 6:30 PM tipoff)
Saturday, January 7th – Rock Island boys vs. Bartonville Limestone at Clinton (IL) Shootout (5:45 PM pregame, 6 PM approximate tipoff)
Saturday, January 7th – Rock Island girls vs. Davenport North (IHMVCU Shootout at Augustana) – 8:15 pregame, 8:30 PM tipoff on qcsn.co/pvspartans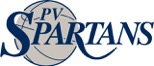 Friday, January 6th – PV boys vs. Davenport West (7:15 PM pregame, 7:30 PM tipoff)
Saturday, January 7th – PV girls vs. Moline (IHMVCU Shootout at Augustana) – 6:30 PM pregame, 6:45 PM tipoff