Programming note – Because of the winter storm impacting Illinois, we will not be able to send a 2nd announcer to Pekin to cover both the Moline and the UT games. We will only air the Moline game at 1:40 PM. We apologize for the inconvenience, but the safety of our announcers is of the highest importance. We thank you for your understanding! Please follow the #qcsportsnet hashtag for updates on the UT game today.
Results from Thursday, December 28th
Pekin Insurance Holiday Tournament
United Township 35 – Bartonville Limestone 33
Plainfield East 55 – United Township 25
Moline 46 – Hersey 41
Moline 65 – Rockford Boylan 54
State Farm Holiday Classic – Bloomington-Normal
Normal Community 55 – Rock Island 51
Join QCSportsNet all this week for exclusive live coverage of holiday tournament action!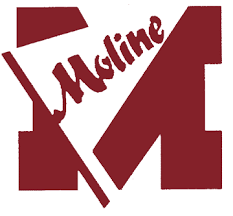 Friday, December 29th – Moline vs Plainfield East, 1:40 PM pregame/2 PM tipoff

Friday, December 29th – Rock Island vs Mahomet-Seymour – 9:10 AM pregame/9:30 AM tipoff
Friday afternoon broadcast scenarios

If Rock Island wins – Rock Island vs winner of Metamora vs Rockton Hononegah/Joliet Central 3:40 PM pregame/4 PM tipoff
If Rock Island loses – Rock Island vs loser of Metamora vs Rockton Hononegah/Joliet Central 4:40 PM pregame/5 PM tipoff

Friday, December 29th – United Township vs Rockford Boylan, 1:40 PM pregame/2 PM tipoff (Game will not be broadcast – winter conditions will not allow us to send a second announcer to Pekin)