QCSportsNet has another big week of Quad Cities high school broadcast scheduled, with our teams traveling throughout the Midwest to help you follow your favorite teams!
The action starts on Tuesday night, with the Pleasant Valley boys looking to build on the momentum of their big win Friday as they travel to Burlington. On Thursday, Western Big 6 girls basketball takes center stage with the state-ranked Rock Island girls and United Township girls on the airwaves. Friday, we will have dual broadcasts of the Rock Island-UT showdown at the Panther Den along with PV's matchup with Davenport Central. On Saturday, QCSportsNet travels to Kankakee for two UT boys games and to the Wisconsin Dells to follow the PV boys and the North Scott boys.
QCSportsNet continues to be the Quad Cities live local sports leader, and our schedule this week is another example of our commitment to high school sports in our area! Follow us on Facebook and Twitter for updates on games and our broadcast schedule.

Thursday, January 12th – UT girls at Galesburg (6:15 PM pregame, 6:30 PM tipoff)
Friday, January 13th – UT boys vs. Rock Island (7:10 PM pregame, 7:30 PM tipoff)
Saturday, January 14th – UT boys vs. Kankakee – 9:40 pregame, 10 AM tipoff
Saturday, January 14th – UT boys vs. Lake Forest (3:55 PM pregame, 4:15 PM tipoff)

Thursday, January 12th – Rock Island girls vs. Moline (6:15 PM pregame, 6:30 PM tipoff)
Friday, January 13th – Rock Island boys at United Township (7:15 PM pregame, 7:30 PM tipoff)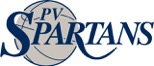 Tuesday, January 10th – PV boys at Burlington (7:15 PM pregame, 7:30 PM tipoff)
Friday, January 13th – PV boys vs. Davenport Central (7:15 PM pregame, 7:30 PM tipoff)
Saturday, January 14th – PV boys vs. Owatonna (MN) (Tri-States Border Battle at Wisconsin Dells) – 5:30 PM pregame, 5:45 PM tipoff (immediately following North Scott game starting at 4 PM)

Saturday, January 14th – North Scott vs. Hortonville (WI) at Tri-States Border Battle, Wisconsin Dells – 3:45 PM pregame, 4:00 PM tipoff