As we approach Christmas, QCSportsNet will present a limited Tuesday night schedule of two games on December 20th. United Township travels to Alleman for a rare Western Big 6 Tuesday night matchup. On the Iowa side, Pleasant Valley makes the trip to Muscatine to take on Iowa recruit Joe Wieskamp and the Muskies. The PV game also features the Big Ten Network's Zach Mackey taking the play by play duties.
Stay tuned to our QCSportsNet blog during the holiday break for listings of our teams playing in Christmas tournaments around the state. The Rock Island boys and girls will play at The State Farm Classic tournament in Bloomington-Normal, while UT will play in the Pekin holiday tournament. Check this site as well as our Facebook and Twitter pages for all of the updated listings as we learn results for the Rocks and Panthers.
Ring in the holidays with wall-to-wall basketball, only on QCSportsNet – your live local sports leader!

Thursday, December 22nd

UT girls vs Rock Island Alleman (5:50 PM pregame, 6 PM tipoff)
UT boys vs Rock Island Alleman (7:15 PM pregame, 7:30 PM tipoff)

Thursday, December 22nd – Rock Island boys vs. Lockport (7:15 PM pregame, 7:30 PM tipoff)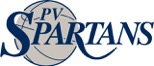 Tuesday, December 13th – PV boys at Muscatine (7:15 PM pregame, 7:30 PM tipoff)