We have updated our QCSportsNet schedule for this weekend. The weekend kicks off with Moline hosting Alleman in Western Big 6 girls basketball on Thursday night. Friday night, our Western Big 6 schools will play in non-conference action, while the Pleasant Valley girls travel to Bettendorf to face their arch-rivals on Friday night. Please note that because of Bettendorf's contractual obligations to their radio provider, we will be unable to air the PV-Bettendorf boys game this Friday. Please also note the start times of games, as they may differ from normal Friday night start times.
We will update you this weekend with game schedules and brackets for Illinois holiday tournament action. Please continue to follow us on Facebook, Twitter, and our web page for more information throughout the week.
QCSportsNet is your home all season long for the best in live, local high school basketball broadcasts!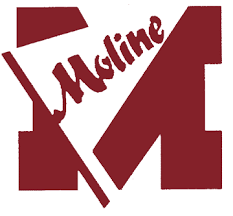 Thursday, December 21 – Moline girls vs Alleman, pregame 6:10 PM/tipoff 6:30 PM
Friday, December 22 – Moline boys vs Urbana, pregame 6:10 PM/tipoff 6:30 PM

Friday, December 22nd – Pleasant Valley girls at Bettendorf, pregame 5:45 PM/tipoff 6 PM

Friday, December 22nd – Rock Island boys vs Lockport, pregame 7:10 PM/tipoff 7:30 PM

Friday, December 15 – United Township boys vs Iowa City High, pregame 7:10 PM/tipoff 7:30 PM