Conference championship races take center stage on QCSportsNet this week with the Pleasant Valley girls, United Township boys, and Rock Island boys looking to keep conference championship hopes alive. The PV girls look for revenge on Friday night as Davenport North comes to PV as part of a Mississippi Athletic Conference varsity doubleheader. On Tuesday night, we will air the PV boys and girls against Davenport Assumption from different locations. The PV boys host Assumption on our PV Channel, while the PV girls look to stay atop the conference at Assumption on our PV2 Channel.
Rock Island and United Township are in Western Big 6 action Friday, with the Rocks traveling to Wharton Field House to take on Moline and UT hosting Galesburg. Our coverage concludes on Saturday with Rock Island participating in the Galesburg Shootout in a special 6:15 PM tipoff time.
QCSportsNet continues to be the Quad Cities live local sports leader, and our schedule this week is another example of our commitment to high school sports in our area! Follow us on Facebook and Twitter for updates on games and our broadcast schedule.

Thursday, January 26th – UT girls vs. Quincy (6:15 PM pregame, 6:30 PM tipoff)
Friday, January 27th – UT boys vs. Galesburg (7:10 PM pregame, 7:30 PM tipoff)

Friday, January 20th – Rock Island boys at Moline (7:15 PM pregame, 7:30 PM tipoff)
Saturday, January 21st – Rock Island boys vs. Providence Catholic at Galesburg Shootout (6:00 PM pregame, 6:15 PM tipoff)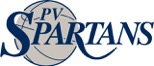 Please click on the game listing below for each game's live broadcast stream